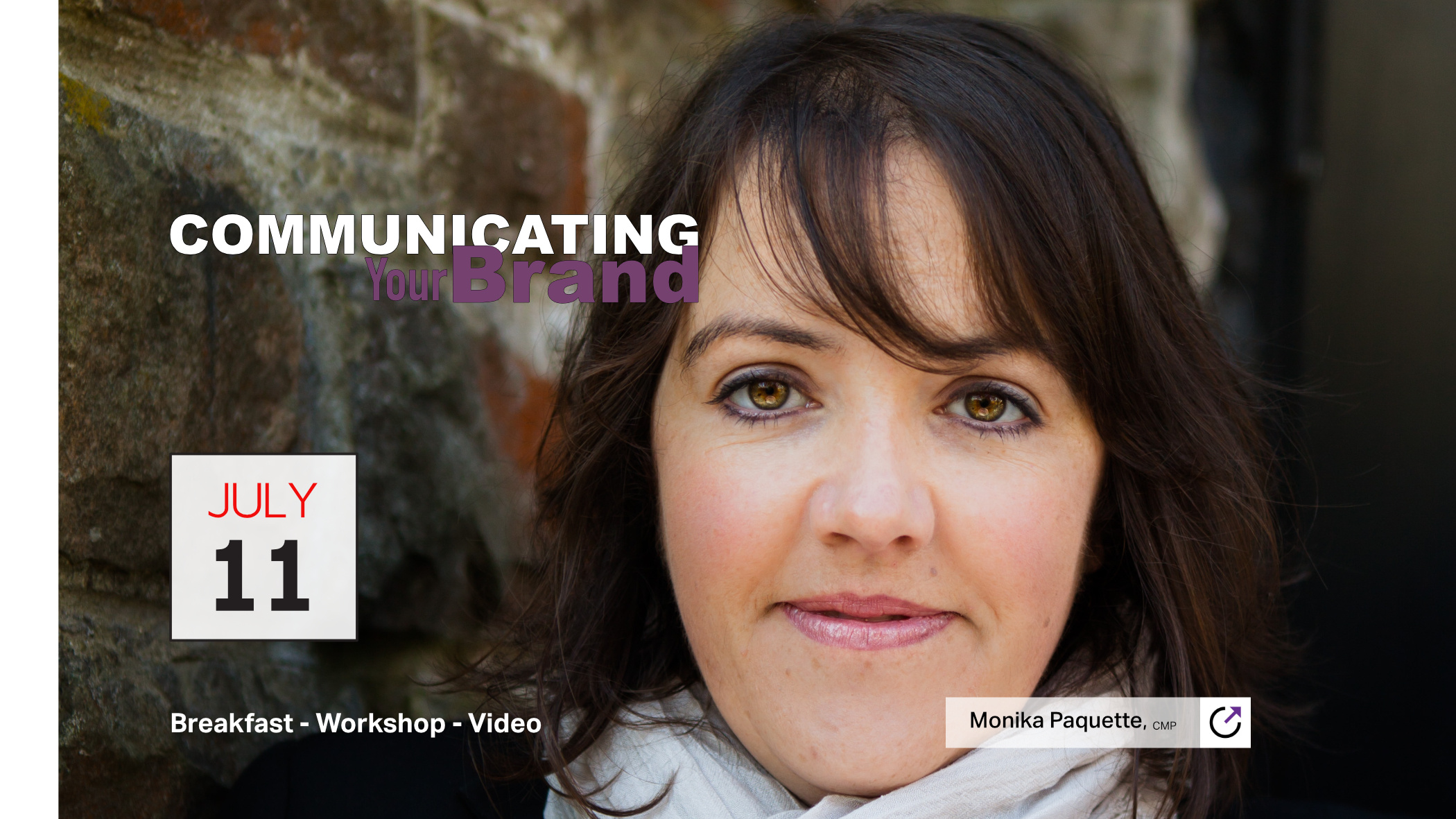 Communicating Your Brand and Differentiating Yourself From the Pack - Early Bird Ticket Sales Now Available
It's about how you communicate who you are and what you do - to the people that matter.
Have you ever been asked what you do, and not be able to provide a clear answer? Do people's eyes often glaze over when your introduction doesn't even come close to explaining your job or your business? In this session, you will think beyond your role and your business, and learn how to clearly articulate your offering, and develop a point of view about why you do what you do. What the session looks like: Join us for breakfast. Together you will create a framework to help you identify what you do, and why you do it. We will then edit the content into 1 or 2 clear sentences that brilliantly and effectively tell people your story. Plus! Get a free branded professional studio-recorded video of your elevator pitch for use on your social media channels courtesy of the experts at Enable Education.
About our facilitator: When Monika Paquette is not busy at home raising and empowering her two beautiful teenage daughters or supporting her husband in his entrepreneurial endeavours, she is Communications and Community Relations Specialist at Medtronic PLC in Brampton, ON. She is a two times Gold Quill and one time Silver Leaf Awards winner and a certified Communications Management Professional (CMP) with the International Association of Business Communicators. Over the years Monika has completed courses through York University's Schulich School of Business and most recently is in the process of completing her Executive MBA from the Sandermoen School of Business at the University of Fredericton, NB.
Monika will help you discover your purpose – your passion – your offering and communicate it clearly to others.
Who should attend? #InsuranceBrokers #Realtors #MortgageBrokers #Recentgraduates #SalesRepresentatives #Entrepreneurs #BusinessManagers