Combining Creative, Content, and Commerce to Drive Change
IMAGINE:
We enjoy helping businesses create a future for their brand through strategy and a solid user-focused experience and design.
BUILD:
We leverage customer data and information collected during our thorough Discovery process to seamlessly execute on your strategy.
IMPLEMENT:
We ensure stellar performance through improved business operations and processes.
What We Do Best
We use our 40+ years of combined experience in marketing and communications to guide you through your projects. We can help you with a number of services:
Learning about your business through a thorough process of discovery.
Developing beautiful, aspirational experiences that inspire your customers.
Creating content that captivates audiences, bringing them closer to your brand.
Becoming a brand ambassador for your business. Training your staff and bringing consistency to your messaging.
Developing an online reputation management strategy to protect your brand.
Building intuitive, useful and accessible eCommerce solutions that power your sales funnel.
We try to help as many people as we can!
Since 2013, We imagine, build, implement and run human-centered brand experiences and reduce friction in your processes.
At CMONGO Creative, we want to help you increase your ROI on every marketing dollar you spend. We help you develop your strategy, optimize your existing channels, and create new lead generation techniques. We build on your existing or re-develop your website to drive customers daily, building trust and creating connections.
Our Mission
To partner with brands to imagine, build and deliver winning experiences with relevance and purpose. With our kind, honest, transparent approach combined with our most compelling creative, technology and consulting services, we transform brands. We deliver experiences that change how people engage with your business and the world around them. That is CmonGo Creative. You tell us to GO, and we get to work!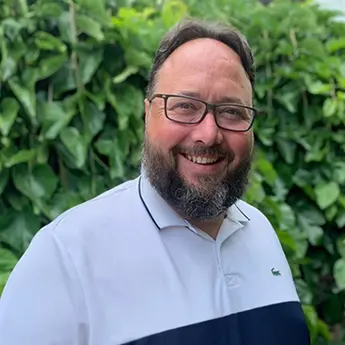 Who you are working with.
Hi there! I am Gilles, Founder and Chief Strategist at CmonGo. I am the one you are likely to first meet with as I handle the consultancy, strategy and the client relations side of our business. Even though I am the first point of contact, I do not work alone.
The peanut butter to my jelly is my wife of over 21 years, Monika. She keeps me on task, makes sure that my strategic thinking turns into attainable action items and that projects run smoothly. It doesn't hurt that she is a Communications Management Professional (CMP) and has her MBA. Helping us and also part of our core team of experts is an accredited Google ad trafficker, search engine optimizer, professional translators, a journalism major, genius copywriters, expert full-stack developers, and social media wizards. All together we form CmonGo Creative & Associates Ltd.
Our 4 Stage Work Process
Our comprehensive and proven system will transform how you do business, both online and offline. We build more than websites; we solve problems, both visible and beneath the surface. Determining the reason you're building a site is the most important part of the process, and sadly it's the one that's most often neglected. We look at your goals, message, customers, and competitors to develop a solid strategy tailored to your needs. We will show you how to leverage the power of the latest in technologies and strategies to get new customers and grow your brand.
Getting to know each other. Are we a right fit? Through a series of consulting sessions, we map out the specific framework for a strategy which is tailored specifically to your business' strengths, your customers' core needs and concerns and that takes advantage of any holes in the competitive market.
Benefit from our wealth of knowledge and experience building successful solutions. Receive a visual map of all your marketing goals, business targets and the latest tools and techniques for achieving reaching them.
It's go time! Design, implementation and training of your custom solution. If you'd like, we can even help you and your staff roll out your new strategy.
It doesn't happen by osmosis, your customers need to be properly targeted using a solid strategy and measurable metrics to increase traffic and convert visitors to buyers.