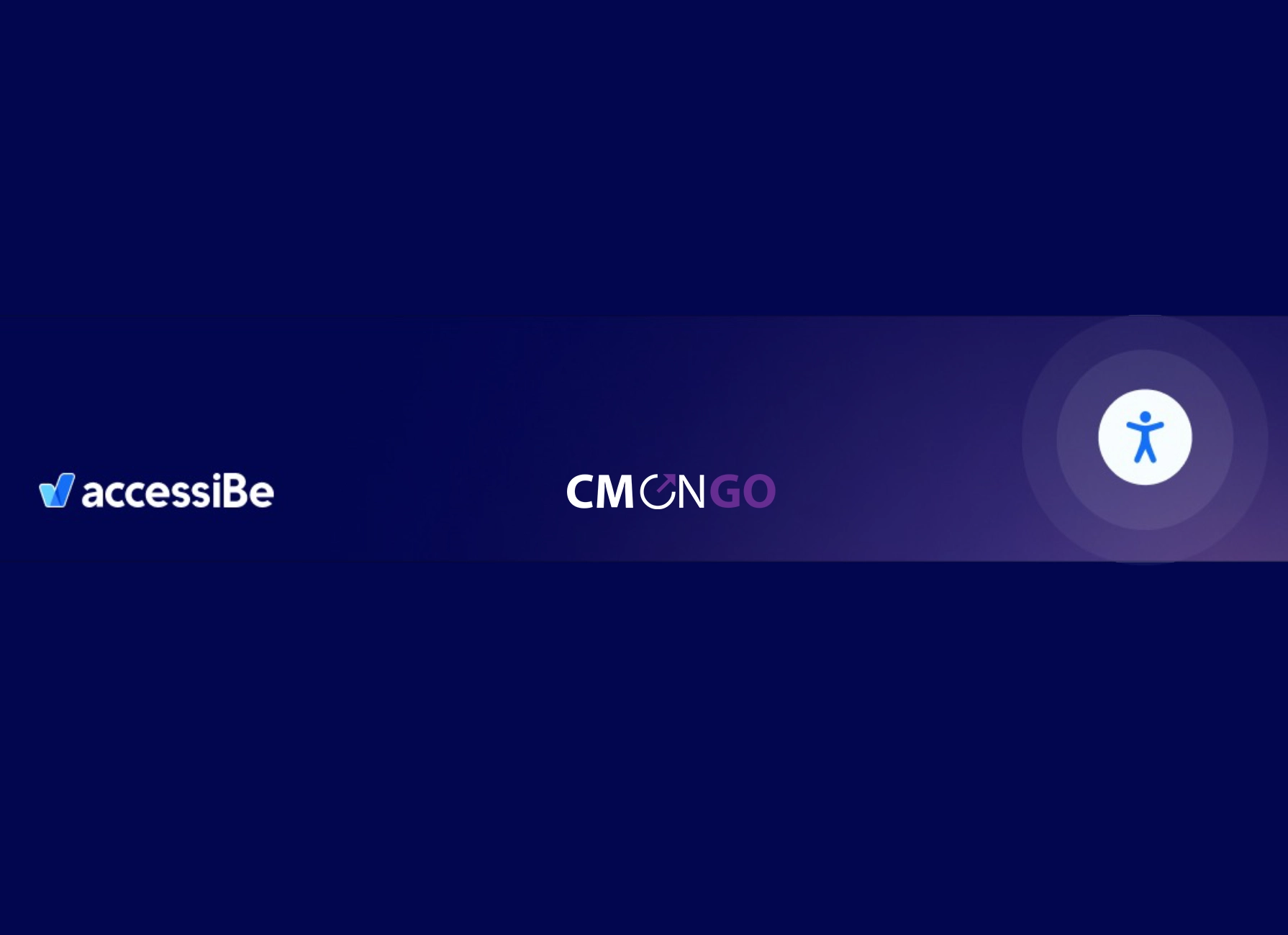 CMONGO and accessiBe Announce a Strategic Partnership
CmonGo Creative & Associates Ltd can now provide its clients access to accessiBe's AI-powered accessibility solutions, promoting internet accessibility for the disability community
Milton, ON - November 15, 2022
- CMONGO, a leading provider of strategic business planning services, SEO, marketing collateral and advanced web design announced today a partnership with
accessiBe
, the market leader in web accessibility. We have joined the accessiBe Partner Program, which is designed to provide web and digital agencies, freelance developers and marketers, website and e-commerce builders, hosting services, and others with the tools needed to make their clients' websites accessible for people with various disabilities. As a result of the partnership,
CMONGO
and its clients will have access to accessiBe's AI-powered solution, accessWidget, which seamlessly makes websites usable and compliant with
Ontario's AODA
and
WCAG 2.1.
CMONGO now has access to an easy-to-use solution to help ensure our clients' websites are accessible in a business-friendly way. Making your website accessible will boost your brand's reputation, open your consumer base to the disability community totalling more than one billion people globally, and minimize the risk of being exposed to legal action in some provinces and if you conduct business in the US.
"Joining the accessiBe Partner Program was a no-brainer for us," said Gilles Paquette Chief Strategist and spokesperson from CMONGO. "We are thrilled to provide our clients with the ability to make their websites available to everyone, while also achieving compliance in provinces with legislation such as Ontario and mitigating any legal risk."
"We are committed to partnering with professionals, from web agencies to freelance developers and marketers, to equip them with the tools they need to open their websites to the disability community," said Shir Ekerling, co-founder and CEO of accessiBe. "We are thrilled to partner with CMONGO to help ensure that their clients can achieve and maintain web accessibility."
CmonGo Creative & Associates Ltd will also receive 24-hour automatic maintenance scans of any new and updated content, along with monthly compliance audits to share with clients.
For additional information on Ontario's AODA and WCAG 2.1 compliance and the program, please
contact us
today.