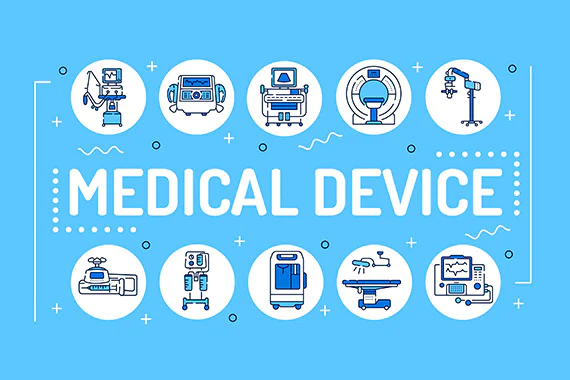 Niche Marketing Collateral Design and Business Success
How Medical Device Marketing Collateral Design Impacts Your Success
Marketing a medical device often involves multiple teams including experienced designers and developers with industry knowledge and experience adhering to strict policies and requirements. Not only should your team understand how to properly brand and communicate the product's benefits to your target audience, but designers must also ensure all marketing collateral complies with government and industry standards (which may mean making it available in multiple languages).
A unique challenge for the industry is that most customers aren't able to test drive the device in a medical setting before purchasing it, so successful designers must find creative ways to give a similar experience online or in print. This is a big ask for marketing collateral that is also expected to highlight safety and conform to regulations set by both national and international authoritative organizations.
So how can you ensure that your marketing collateral accomplishes all of this while also showcasing how the product will help your customers achieve success? Here are some helpful tips.
Show how the device meets a target user's needs. What new or existing problem does your device solve for them? How would this device be classified by the user? Create marketing collateral for both online and print that speaks to the problem and work environment and include relatable examples where applicable. One way to achieve this is to connect the device to a real-life situation using vivid illustrations and stories.

Verify its authenticity. Share how the device has passed through vigorous testing and any data about how it's been validated by leading worldwide organizations, using language that's easy to understand. This builds trust and confidence with the user.

Market to the right audience. A large part of marketing involves figuring out who your audience is and aligning your product messaging accordingly. Although generic messages have been ideal to target everyone in the past, consumers now want personalized information tailored to them. Focus on quality advertising that relates to each specific audience segment. If your device is getting more traction with a certain age group, or in a certain geographical area or online community, create a specialized marketing campaign for them (a deal or promotion, a preferred customer experience, etc.)

Create more content around your device. Blogs, case studies, infographics, support chat bots and videos that showcase how to use your device or answer important questions about it are excellent ways to boost your marketing collateral and give your audience the information they're looking for to choose your device over the competition.
Looking for more tips on how to design a marketing campaign for your medical device that will achieve optimum results? We've been helping customers in the medical device industry for years, and we'd love to help you, too! Let's connect!